Develop your website using cPanel's Site Publisher
Site Publisher is a feature which came with cPanel version 56 update and is getting more popular due to its simplicity. This website publisher allows the user to quickly setup and publish temporary or informative websites at ease.
What you'll need
Before you begin this guide you'll need the following:
Active hosting service with cPanel (version 56) access
Working Internet connection
Step 1 — Locating Site Publisher in cPanel interface
Firstly, you will have to login to your cPanel and make sure that the theme is set to paper_lantern. Otherwise, Site Publisher will not be visible.
Site Publisher icon will be located in Domains section as follows:

Step 2 — Choosing website location and its template
After entering Site Publisher, you will be prompted to choose which domain or subdomain the publisher should use.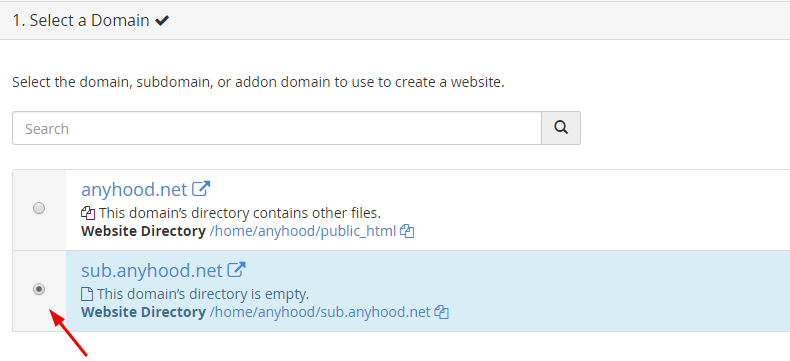 Once chosen, the next step will show you all available templates:

There are three options available:
Business – choose this if you would like the site to show your business information to the visitors.
Personal – choose this if you would like visitors to see your own personal contact information.
Under Construction – This choice will give you the option to create a simple "under construction" page on your domain, while you develop a full-scale website.
Step 3 — Customizing and publishing the site
The next step's structure will depend on which template you will choose. It gives you an opportunity to write down the information you wish the website to show.
In the example I used Personal template structure: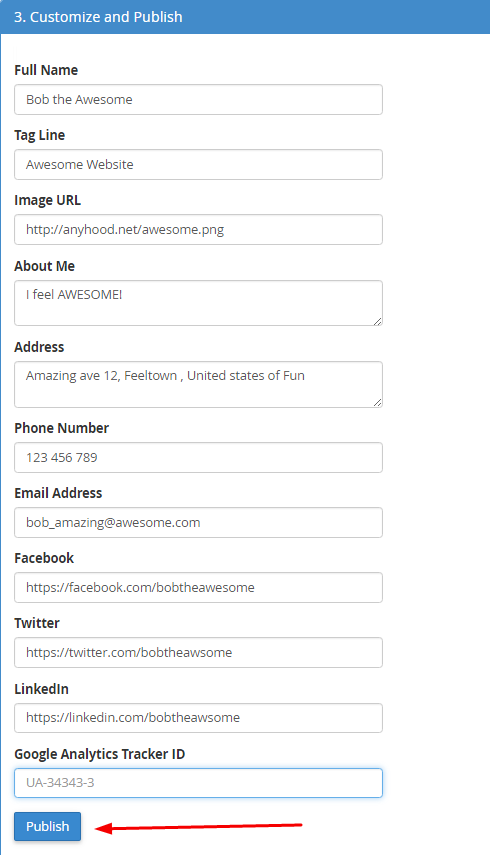 Now after publishing the information, we can review the end result by simply entering our (sub)domain name in the browser: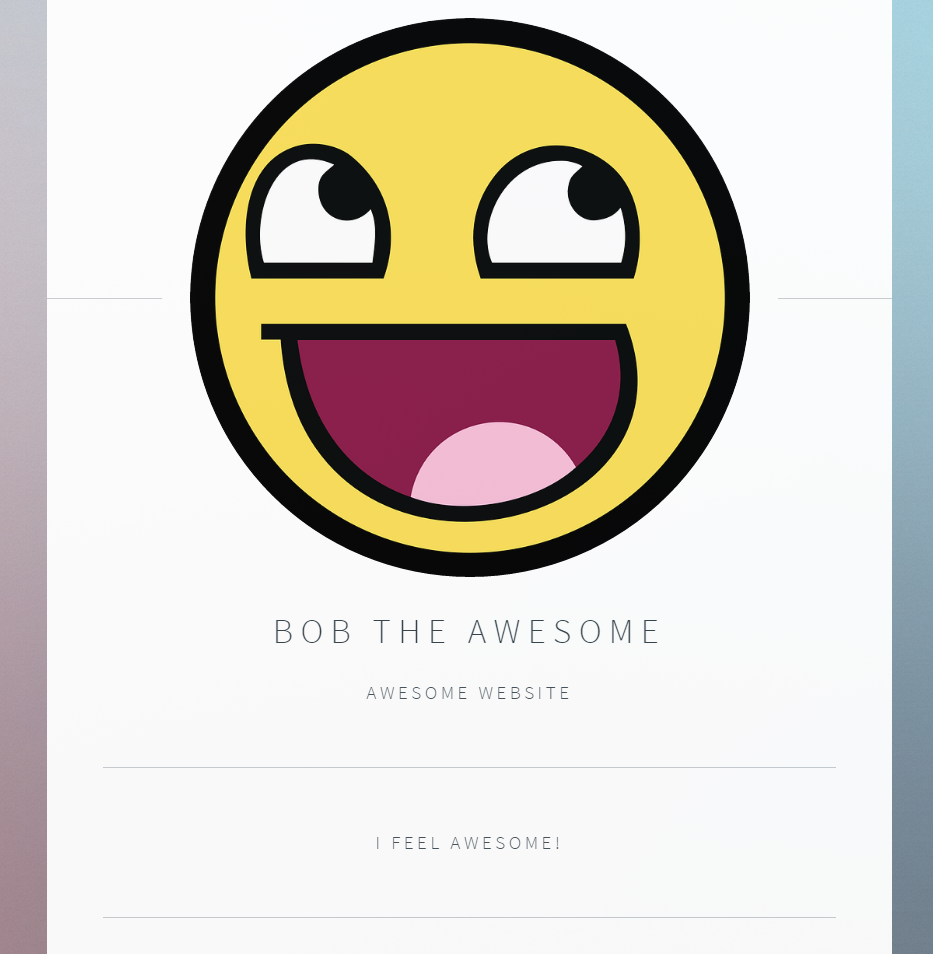 Conclusion
Congratulations! You have now learned how to navigate within Site Publisher's interface. With this information, you will be able to create simple and informative pages with no hassle!